Automatic Induction Wire Stripping Machine KS-W337 is a multi-wire automatic induction wire stripping machine, which is equipped with inductive start so no foot switch is required.
Different wire diameters can automatically adapt to the blade value and can process different wire diameters without any adjustment.
For example, If the diameters of the five core wires of a sheathed wire are different, but the stripping length is the same, then there is no need to make any adjustments, just put the five different core wire diameters in o the machine and strip the wires in order.
The machine can automatically adapt to the diameter of the wire and the cutting depth, which greatly saves working efficiency.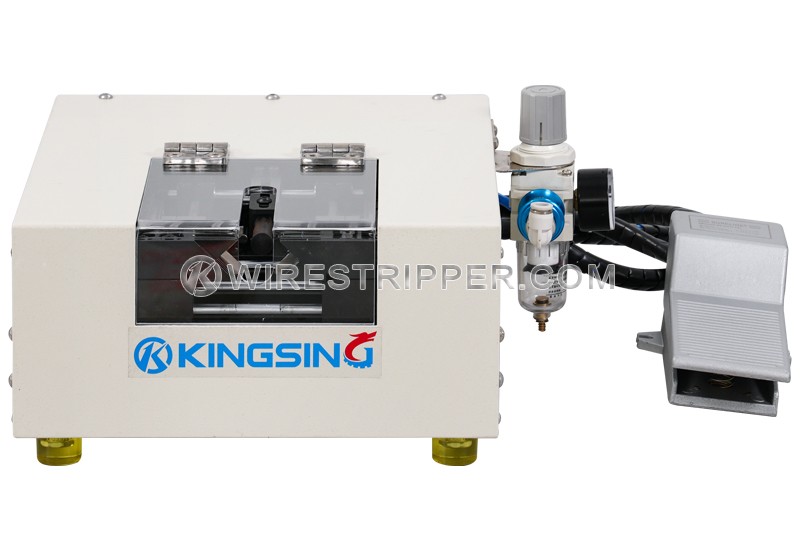 | | | |
| --- | --- | --- |
| Model | KS-W3370 | KS-W337 |
| Picture | | |
| Applicable wire diameter | 0.5~16mm2 | 2.5~35mm2 |
| Full stripping length | 3~60mm | 2~30mm |
| Productivity | 1500~1800 pieces/hour | 1200~1500 pieces/hour |
| Air pressure | 0.5~0.8Mpa | 0.5~0.8Mpa |
| Net weight | 25kg | 15kg |
| Dimension | 480*380*205mm | 360*290*180mm |