Sheath Cable Multi-Core Cutting and Stripping Machine is designed for processing sheath cable multiple cores with different requirements.
It can meet the demands of processing multi-cores with different requirements by adjusting various lengths for them, which will prevent traditional mode that multi-cores need to be divided, cut and stripped in several machines, and avoid to consume more worker cost in a low-efficiency and unstable production.

This machine combines the sheath cable clipping by pneumatic cylinder as well as multi-core stripping driven by servo motor and cutting system driven by servo motor in a whole.
In addition, humanized oblique design, scientific control system, wide range of processing, simple operation, all of these have the popularity and importance of this machine recognized in wire harness processing industry.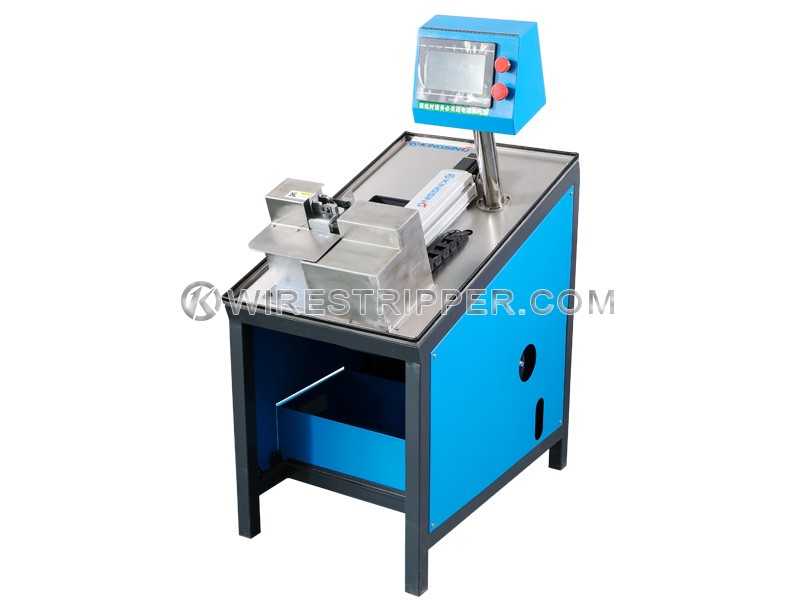 Applied core wire size:0.5-3.0mm²
Stripping length:5-20mm
Various cutting length:20-290mm (Customized if beyond range)
Air pressure:0.5-0.7Mpa
Power supply:AC220V/50Hz
Dimension:900×500×1360mm
Net Weight:90Kg